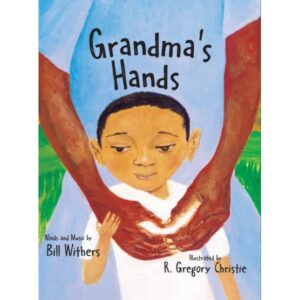 Grandma's Hands is a timeless, universal song originally featured on Bill Withers' 1971 album, Just As I Am.
With soulful lyrics, the song captures the significant impact that Withers' grandmother had on his life as a child.
Multiple award-winning artist R. Gregory Christie has brought the iconic song to life through vibrant illustrations, painting a tender portrait of Bill's grandmother. Through the illustrations, readers are transported back in time to experience the comfort, security, and unconditional love that he found in his grandmother's hands.
A heartwarming tribute to the enduring bond between grandmothers and their grandchildren.